Our Culture
In This Lifetime by Anonymous is an ionic book explaning this generation to explore the world around them and find different ways to succeed. This generation is full of creators and explorers. There are so many more people out there veering off the path of college and veering of the path the previous generations. The people in this generation bring more to the table than before. They create jobs for themselves and they create their own success. In relation to existentialism, people do what they see fit and make their own decisions on how they want to live and be happy.
​ In this book the main character Lilo finds her happiness by following her dream and stepping out the expectations of society. Success in this story is measured by ones passion to do what makes them truly happy. Success is to achieve true happiness much like in Buddhism. In this story Lilo achieves true enlightenment in her after overcoming the true hardship of being herself and letting others accept her as such.
Movies That Relate
1. Maid in Manhattan - Director Wayne Wang
Marisa Ventura, a single mother who works at upscale Manhattan hotel. She put herself into a situation when someone mistakes her for a high profile celebrity. She changes her identity to develop a love interest for the Christopher Marshall. However the situation turns sideways when he finds out her true identity. They come from two different social classes in life. He is political prodigy and she is a maid for the hotel. It all comes down to how do you measure success.

http://www.sonypictures.com/movies/maidinmanhattan/
2. The Great Gatsby - Author - F.Scott Fitzgerald . Director Baz Luhrmann
The story of man who came from nothing and made him into something. He becomes overwhelmed with the fantasy of fortune and fame. Jay Gatsby tries to use his success to impress a lady he was once in love with. Daisy was living the modest life with her husband who lived across the river. He threw numerous luxurious parties, to catch her attention. She is no longer interested in what he has to offer. He tried to win her over by being some who he was not instead of himself.

http://www.warnerbros.com/great-gatsby
3.




Ride Along - Director: Tim Story




Ben a security guard, puts his life on the line in order to impress his future brother in-law. Ben transformers into James partner as a undercover cop. He experiences what it is like to be a cop and eventually gets clues to help James in his investigation. However he is caught in the crossfire when he goes in alone in order to save his "partner". This story tells the true testimony of being yourself and not having to change in order to be better.

http://www.imdb.com/title/tt1408253/
4.




The Pursuit of Happyness- Director Gabriele Muccino




Chris Gardner, a single father, falls under the sweep of poverty. When him and his son are evicted from their apartment. He finds himself in a trying to save his family and change for the greater good. Eventually he finds a job that does pay it is a start. He endures many hardships of having to struggle to make do. Even living in a shelter and seeing his son cry because he is unhappy. Chris would not stop fight for stability and security to insure his son have a better life. This ties into the book "In This Lifetime" because like Chris Gardner, Lilo never gives up on her dreams. Through all highs and lows Lilo fought and advocated for herself in order to be successful in life.

http://www.sonypictures.com/movies/thepursuitofhappyness/
5. Life Size - Director Mark Rosman


After the death of Casey's mother it causes a downhill spiral on her behavior. Stuck in the idea of trying to bring her mother back to life. She uses magic from a book she stole to do so, however she is faced with a new dilemma. Casey and her new friend, Eve, did I mention she is a life size barbie! With the utmost expectancy of disappoint, Casey wants to return the doll but can not because the book she used is out of stock. Eve and Casey go through journeys of finding themselves, which involves helping each other. Which then brings them closer together . together Go through misfortune of losing one or something. Yet finding the light at the end of the tunnel. This movie relates to the book "In this time" because like Eve, Lilo had a taste of what life could be. As a result she gave herself the opportunity to make her own decisions in life.

http://www.imdb.com/title/tt0200809/
Powered by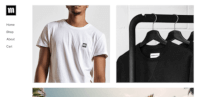 Create your own unique website with customizable templates.